Boardroom / Conference Room
Roselawn House Conference And Meeting Facilities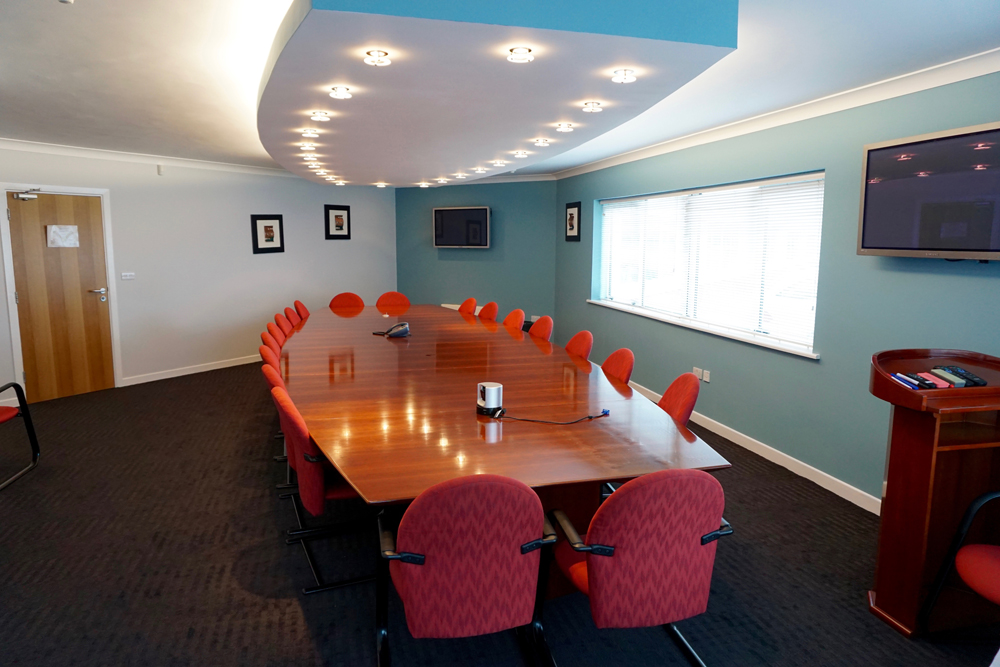 Roselawn House has an ideal, state-of-the-art conference venue to invite your clients to, whether making an important presentation or just looking for a smart meeting facility.
The Roselawn House conference and meeting facilities create the ideal environment for successful meetings, interviews, presentations or training. Accommodating 1-24 guests, our Boardroom/Conference room is available on an hourly or daily basis and is a discreet and professional environment allowing you to present your own corporate image. We also have two meeting rooms, one with Plasma Screen.
Roselawn House Videoconferencing provides simple, effective, face-to-face communication – without travelling the world – using broadband technology. Relationships are cemented and maintained with the 'face to face' aspect of video, and the message is, most importantly, clear. The personal interaction makes you and your message memorable as well as making more efficient use of your resources – both time and money.